EverKnock: Consumer Services StartUp of the Year 2023
read, published
EverKnock has been named Consumer Services StartUp of the Year at the StartUp Awards ceremony held in Cardiff on 22 June 2023.
The awards were established to uncover the best new businesses across the United Kingdom, and to recognise the time, energy, patience, creativity, resilience and love it takes to not only get a business off the ground, but turn it into a viable opportunity.
In front of hundreds of founders and other members of the startup community, EverKnock co-founders Dan and Steve accepted the award on behalf of the company.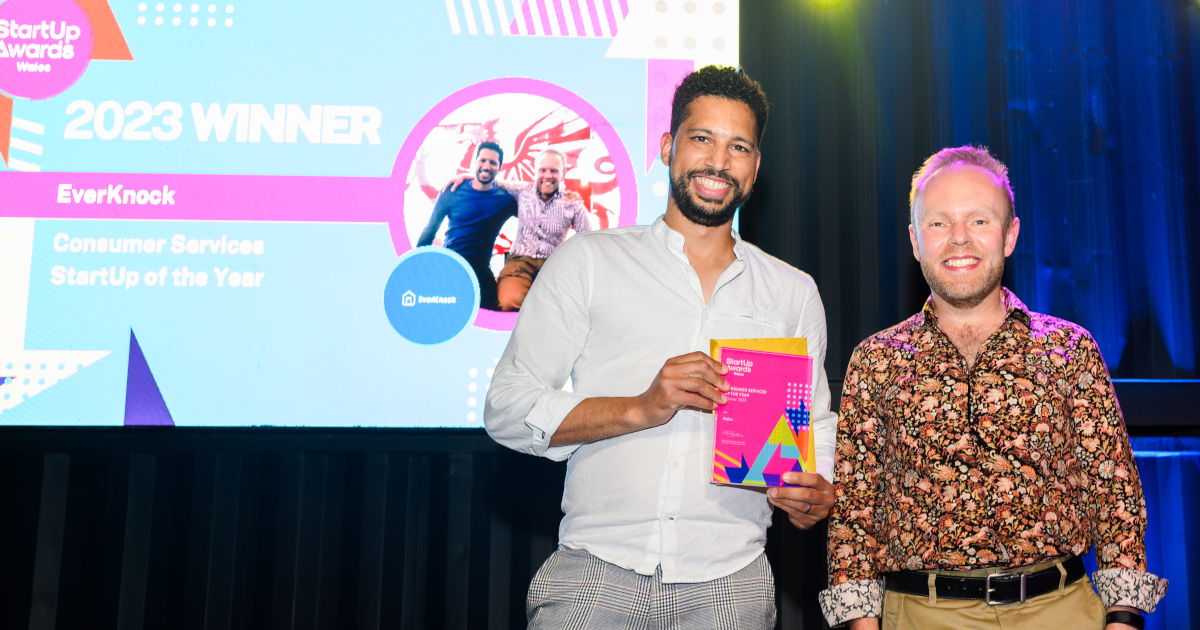 Professor Dylan Jones-Evans OBE, founder of the awards, said, "New firms are critical in generating economic prosperity, employment opportunities and innovation in every corner of the UK. In 2023, the StartUp Awards will again be celebrating the amazing contribution made by entrepreneurs and their new ventures across ten UK nations and regions, and will recognise the tremendous impact they are having on the economy, society and their local communities".