The top 10 questions to ask on a viewing
read, published
There's a reason that scrolling Rightmove and Zoopla are amongst the UK's favourite pastimes, searching for your dream home is a lot of fun!
But what happens when you've found a place that ticks all of your boxes? You have to get a look IRL to see if the professional photos do it justice. But don't go in under-prepared; we've put together a list of the top 10 questions for homebuyers to ask on a viewing to make sure you get all the important information during your visit…and impress your estate agent in the process!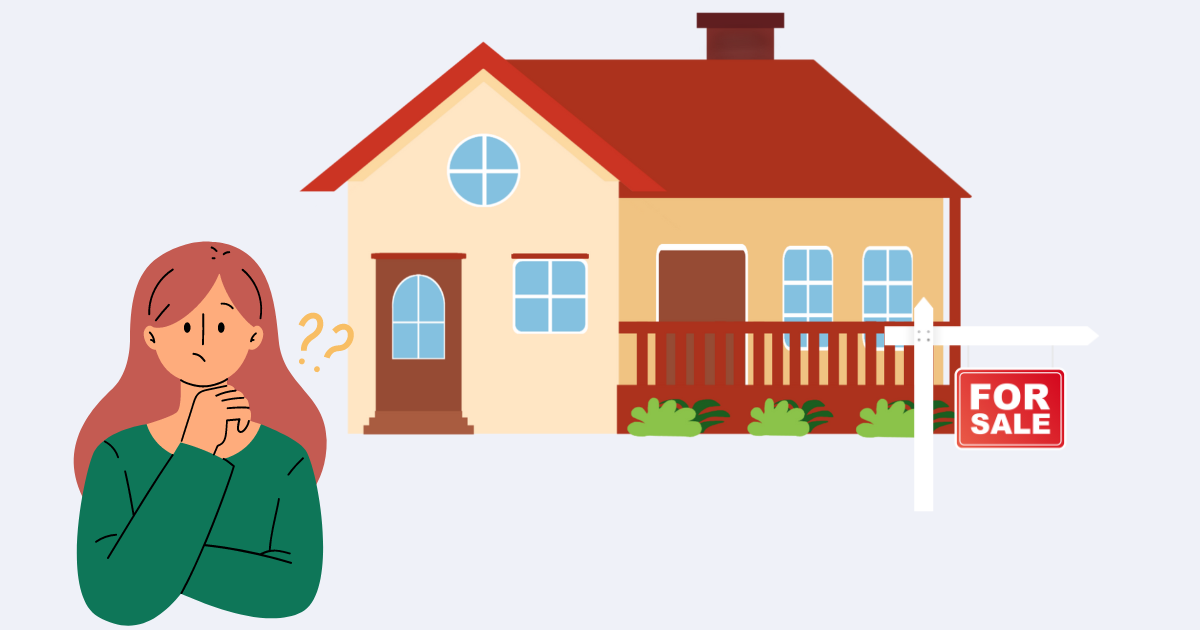 1. Why are the owners selling?
There's usually an unremarkable reason for this - growing family, relocating for work, etc - but it's always good to rule out any red flags about the property or location. Plus it can give you an insight into how quickly the owner wants to sell!
2. What is included in the sale?
You might have fallen in love with that 7-seater velour sofa but it's unlikely to be included in the sale. Seriously though, don't assume all the integrated white goods like washing machines and dishwashers are included either. Sometimes sellers are happy to sell furniture along with the property but might want to negotiate a separate price. If you're unsure, just ask!
3. Is the property freehold or leasehold?
When purchasing a flat, chances are you are buying the lease on the property. If that's the case, make sure you find out how many years are left on the lease (anything under 80 years is a 🚩) and whether or not there is ground rent or service charge to pay, which you'll need to factor into your monthly budget along with mortgage payments and utilities.
4. How old is the property?
Newer isn't always better, however having an idea of when the property was built will provide a good indication of how much upkeep the property will need over the coming years, since older properties tend to be more expensive to maintain.
5. What are the major systems of the property like? (Roof, plumbing, electrical, etc.)
Has the roof ever been replaced? How old is the boiler? Is the central heating run by gas or electric? These may not seem like obvious questions but will give you good insight into the property and an idea about what you may need to spend money on down the line.
6. What is the monthly cost of utilities?
Another important cost to factor into your monthly budget, especially given the recent surge in the cost of energy. This is especially important if you're upsizing!
7. What are the local amenities like? (Schools, shops, transport, etc.)
Whether you have kids or not, knowing about the local schools can have a direct impact on the value of the property, along with distance from major transport links and shops. Oh and don't forget to check whether Deliveroo delivers at the new address!
8. What are the planning restrictions for the property?
It's always fun to imagine how we might want to make the property our own - a garage conversion, a sun room in the garden - so make sure to ask about any planning restrictions that might put paid to any potential expansion plans.
9. Is there high speed internet access?
If you're working from home, you'll want to make sure that you're not constantly dropping off Zoom calls and that your new property benefits from access to high speed broadband.
💡 Extra tip: During the viewing, connect to the wi-fi and do a quick speed check.
10. Who are the neighbours?
You can't choose your neighbours. So when you choose your next home, make sure to ask about who lives next door, above or below. You won't want to discover when it's too late that the couple living next door love blaring out music at 3am on a Tuesday!
Of course there are many other questions you can ask to put you in the best position to understand the property before making that all-important offer. Every package purchased through EverKnock gives you access to your very own concierge who is there to support you throughout the homebuying journey and make sure you ask all the right questions.