The laws of attraction (or how to become a "hot buyer"🔥)
read, published
In a busy market, there can be up to 29 people interested in your potential dream home. That's why it's so important to stand out from the crowd by making yourself what has come to be known as a "hot buyer" or to put it another way, someone who's offer will appeal more to a seller with multiple people interested in their home.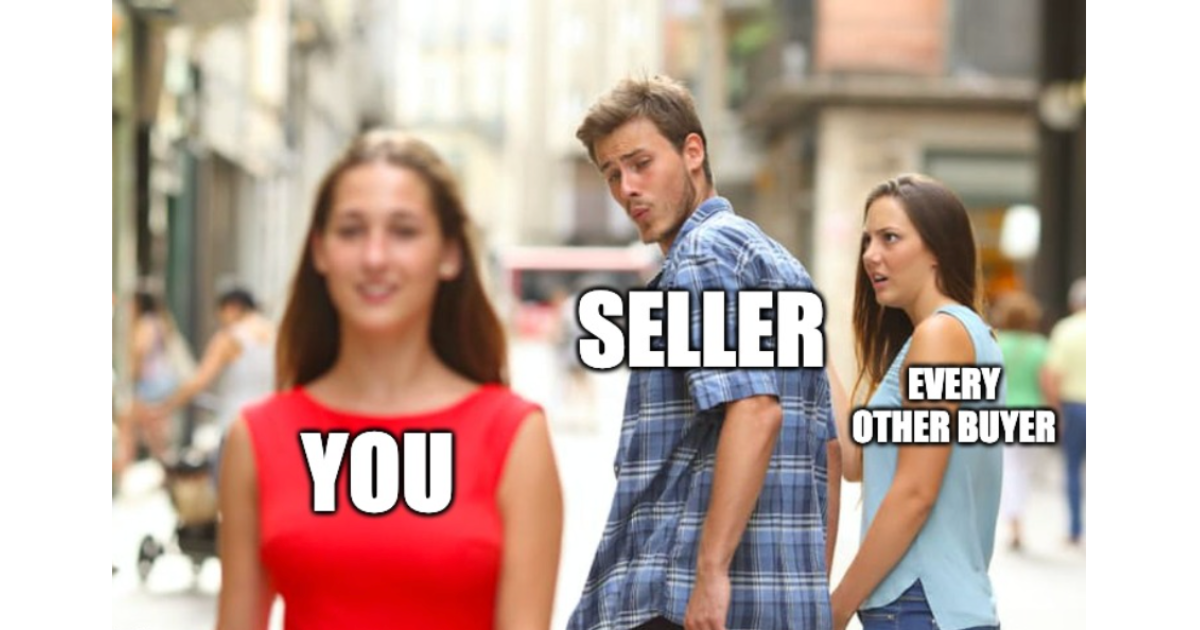 Here are some hints and tips to make your offer more attractive, and put you firmly in the category of "Hot Buyer"🔥😎:
Finances, sorted. 💸 One of the biggest reasons for house purchases being delayed or even collapsing is that the buyer hasn't got all their finances in order. Most of the time that means, do you have a Mortgage-In-Principle to prove exactly how much money a lender is willing to borrow you? If the answer is yes, estate agents and sellers will take your offer far more seriously!
Be flexible. 💃🏽 Just like you, sellers will often have their own circumstances that dictate whether they are looking for a quick sale - maybe they are moving away for work - or have a particular date in mind. Being flexible and agreeable to the seller's preference might just swing things in your favour.
Legals, sorted. ⚖️ In a property transaction, most people want to move quickly and having your solicitor already organised can cut days off the process. Do your research and instruct a solicitor early - it will give sellers huge confidence that you are serious about buying and getting things done quickly. Secure one of our homebuying packages and impress those sellers!
Put your money where your mouth is. 🤑 In some other countries, notably Scotland, reservation agreements are signed at the point at which the buyer and seller agree on the price. It essentially guarantees the deal by penalising whichever party might want to pull out before completion (with some exceptions). While not part of legislation in England and Wales, a private reservation agreement that achieves the same level of certainty can still be signed, and is hugely appealing to sellers. Learn more about our VIP package, which has these built in!
Lose the chain. 🔗 Transactions that are part of a chain have at least double the chance of collapsing as a no-chain sale, and it gets worse with every additional property added to the chain. If you are able to make yourself a chain-free buyer (this is the major advantage of being a first-time buyer) by selling your home and then renting or staying with family in the interim, you are well on your way to becoming a "hot buyer"!
Be a first-time buyer. 🏠 Not something you can do more than once but as mentioned above, first-time buyers are chain-free making them more appealing to sellers. If you're lucky enough to be in this position, make sure to articulate this to the seller via the estate agent.